We provide a wide range of groups and ensembles that meet the needs of every young musician, from absolute beginners to those that have progressed to an exceptionally high standard.
We aim to identify, support and signpost more able and talented musicians and children and young people with Additional Learning Needs to a wide range of experiences and opportunities. This makes sure all children and young people have opportunities to perform to their best ability.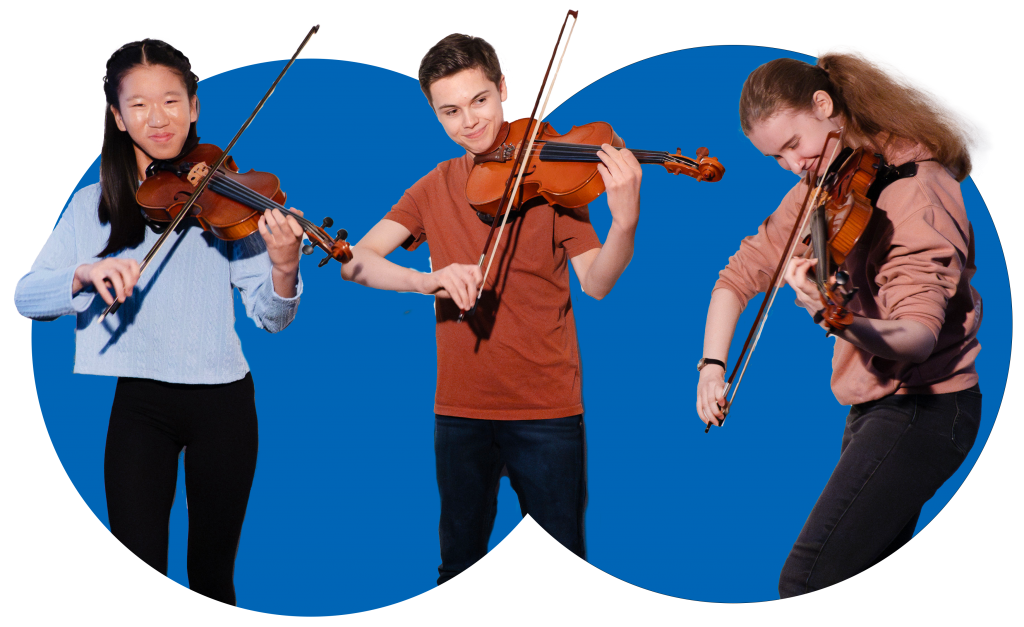 We provide weekly activities and opportunities to perform in public. Find out more about the groups available:
Percussion Ensembles
Harp Ensemble
Junior Training Choir
Senior Training Choir
Youth Choir
Guitar Ensemble
Intermediate Wind Band
Foundation Orchestra
High Schools Orchestra
Youth Orchestra
Symphonic Brass
Youth Brass Band
Senior String Ensemble
Intermediate String Ensemble
Brass, Strings and Woodwind Starters
Junior and Senior Steel Pans
Membership and fees
All of our ensembles as free of charge for children from low-income families and Looked After Children.
We have 5 levels of ensembles:
starters,
foundation,
intermediate,
senior, and
youth.
Suitable for children:
from beginner to around Grade 1 standard,
who have been learning for a few weeks, or
who have accessed Camau Cerdd.
Aged 5 to 12
Suitable for children:
around Grade 1 standard to around Grade 4.
aged 5 to 12.
Intermediate and training
Suitable for children:
around Grade 2 to around Grade 5 and focus on particular instrument types development (strings, wind band, brass band, percussion).
in upper primary and lower secondary ages.
Senior
Suitable for children:
around Grade 4 to around Grade 6
high school ages (some upper primary ages may be suitable)
Youth
Suitable for children:
around grade 6 and above, by audition or teacher nomination.
who are high school aged pupils and returning university students.
Fees
Groups fees
Group
Fees per term (paid in advance)
Fees per month
Weekly 1 hour duration
£45
£13.50
Weekly 1.5 hour duration
£55
£16.50
Weekly 2 hour duration
£65
£19.50
Weekly 2.5 hour duration
£70
£21
Multi group access
£70
£21
Holiday courses cost £15 per pupil, per day.