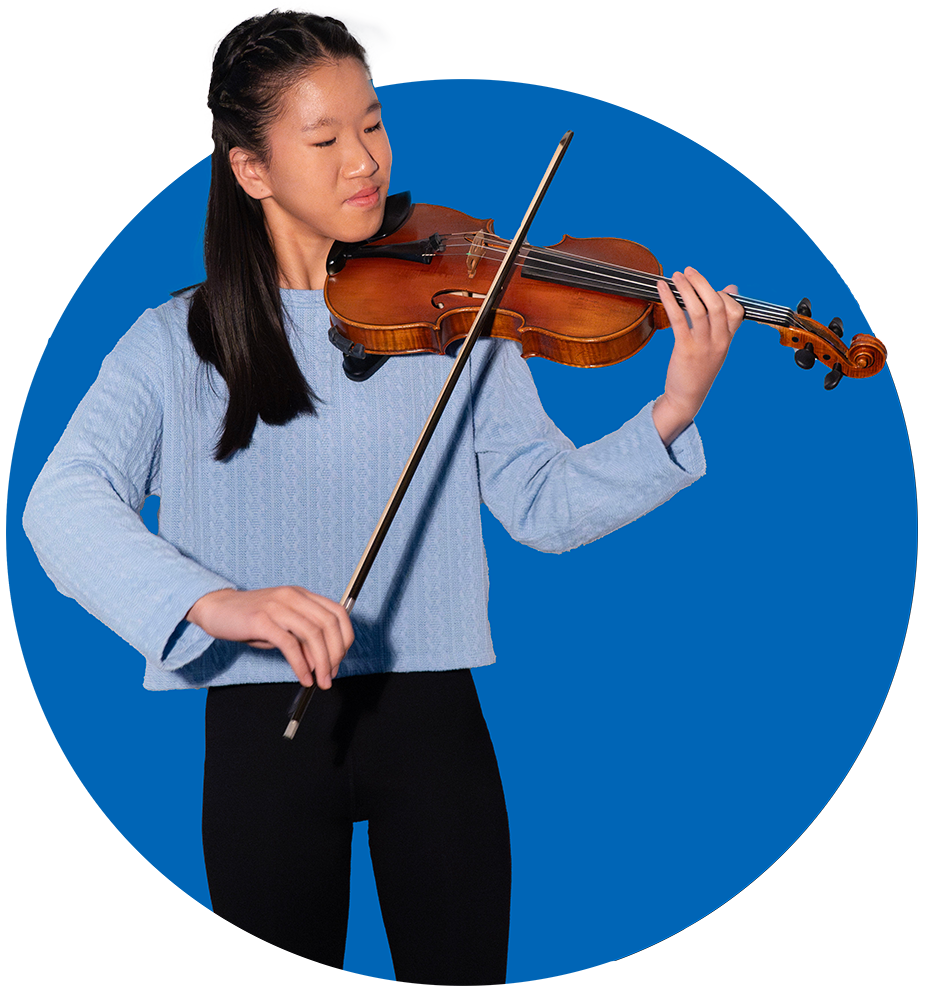 CF Music Education is a non-profit, joint service hosted by Cardiff Council and the Vale of Glamorgan Council. We provide music experiences, performances and tuition for children and young people and are the lead organisation in the region for the National Plan for Music Education.
We teach around 7,000 children weekly to sing or play a musical instrument, deliver the National Plan for Music Education that supports the Curriculum for Wales. We provide an exciting and diverse range of music tuition, ensemble and collaborative opportunities for all.
Many of our students go on to play in National and UK ensembles such the National Youth Choir, Brass Band and Orchestra of Wales. We pride ourselves in looking after the needs of each child and providing the specialist tuition needed for each child to realise their potential.
Our goals
We aim to increase access to quality music making, raise standards of music education across all schools and settings, and provide exciting musical pathways for children and young people through tuition and music ensembles.
We are committed to working closely with all leaders and practitioners in schools and settings across Cardiff and the Vale of Glamorgan. Our aim is to deliver an offer that is in line with the Curriculum for Wales, gives outstanding experiences for the children and young people and enhances the access and opportunities to the music and arts in communities.
We aim to:
engage with all children and young people across our communities
inspire the next generation of young musicians,
create opportunities and music,
and provide outstanding opportunities to perform.
Our team
Our teachers are experienced and qualified musicians with a passion for delivering music education. All members of our team undertake an enhanced Disclosure and Barring Service (DBS) check and are members of the Education Workforce Council.
As part of our annual training programme, all teachers receive mandatory training in safeguarding children and young people, first aid, risk assessment and manual handling.