First Experiences
As a part of the National Plan for Music Education, our First Experiences programme is available to all primary schools and Additional Learning Needs settings across Cardiff and the Vale of Glamorgan.
We aim to provide children and young people with a wide range of opportunities to sing, play, create and perform music.
We will provide these opportunities alongside classroom teachers to introduce music into a classroom setting using voice or a range of instruments. If you would like to know more about what is planned for your school, please contact us.
With this programme, we aim to provide musical performances that are:
Inclusive and accessible,
Live or digital, and
Interactive.
These are in collaboration with creative and industry professionals to inspire music-making and support ensemble development.
Musical opportunities we have available:

Percussion and World Music






Voice, Beat Box and Hip Hop

Music Pathways
Music Pathways is our programme for secondary school pupils aged 11 to 16. The programme gives disadvantaged and underrepresented children and young people access to instruments, tuition, and ensemble opportunities.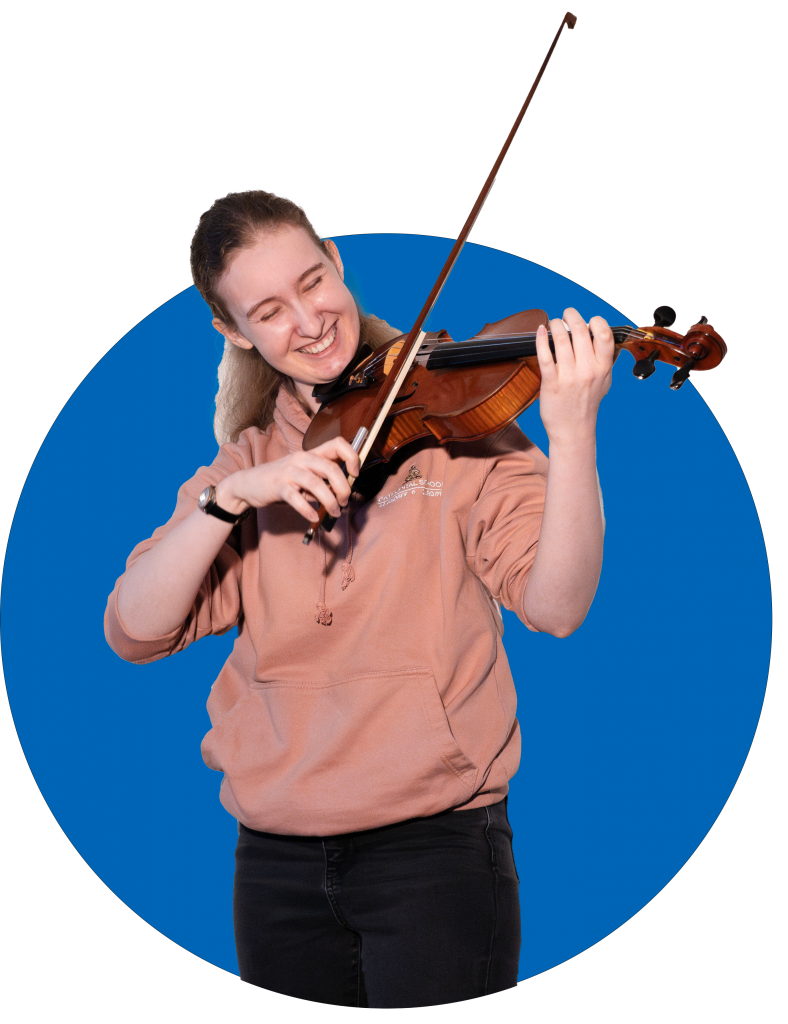 Stiwdio
We have a fully equipped state of the art digital recording and multimedia studio with a large live room, rehearsal and postproduction space based in Chapter Arts Centre Cardiff. The studio can be booked to record a variety of performances, such as:
solo singing,
choirs,
string or brass groups,
contemporary pop and rock bands, and
larger ensembles.
The space can also be used for composition, song writing and recording.
We offer a full multimedia package, including the filming and editing of performances and the production of promotional showreels, both at Chapter or at outside locations.
We also offer digital recording education and training for staff and pupils. This can range from tuition on iPads using basic recording and editing software such as GarageBand and iMovies, right the way up to full professional studio recording engineering using industry standard mixing desks and software such as Cubase, Logic and Final Cut.
School Tuition direct
In a growing number of schools, you can now book your child's lesson through the 'School Tuition Direct' programme.
This means parents enrol and pay directly to CF Music, either per term or in monthly payments. A service level agreement (SLA) can be agreed for additional activities where the costs is covered wholly or partly by the school.
Xperios Portal
CF Music uses a system that will allow schools to access details about the activities we deliver in schools.
If you would like access to the system, please email cfmusiceducation@cardiff.gov.uk to ask for a user account. You will get an email asking you to set up a 'Schooble' account. This will give you access to the Schools Portal.
Please note, the headteacher must set up an account to sign any Service Level Agreements the school may have with CF Music Education. You can also ask for 'view only access' for administrators or your Heads of Expressive Arts.
Additional Learning Needs and Music Therapy
We provide individual and group sessions from Music Therapists.
Individual sessions: Every music therapy session is unique. Our music therapists understand that music is evocative and can trigger different responses. Our aim is to try and enhance each child's life, focusing on what they can do and helping them to reach their potential through music.
Group Sessions: Over a six week period, our music therapists will engage in a diverse range of musical activities including games, improvisation and collaborating, developing social, emotional and communication skills. We invite the children to choose to be part of the group, sharing the space and music making.
Charanga
Charanga Cymru is an exciting digital platform that supports the delivery of Wales' National Plan for Music Education. Classroom teachers and music tutors can access it easily by signing up on the National Music Service Wales website. The Welsh Government funds your Charanga Cymru membership in full as part of the National Music Service's offer. The platform has been developed to widen access to music tuition and education across Wales.
Charanga Cymru is suitable for all teachers and practitioners. The platform also includes an extensive training and professional development plan to make sure everyone feels confident in using the resource to support the delivery of music tuition during classroom learning.